Busy-Lizzie wrote (see)
We painted our shed with Cuprinol Garden Shades "Willow" and I like it, but it's really a matter of personal taste.





Happycottentail, I painted my trellis in Willow, and it works well with your choice of pinks/mauve...
I agree that you should leave your pergola & trellis unpainted, natural wood does look great. I left my archway unpainted..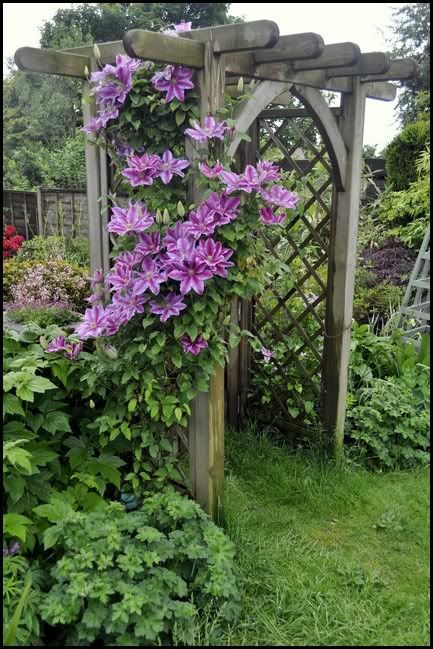 But I did paint my obelisks in Willow as a feature, you can just see one behind the archway, and they can be seen in this photo...
But your fence definately needs painting. How about a darker green like Cuprinol Herritage Shades 'Old English Green' which I used to paint my shed...
A darker green would allow the fence to blend in to the garden. You could then fasten trellis to some of the fence panels and paint these willow as a feature?