I bought some heathers in the Auntumn for making up pots for the autumn/winter along with a small purple leaved hebe and ivy. In the past I have oiked the heathers out and disposed of them in the spring...but when I chopped back the flowering spikes I found beautiful dark grean healthy foliage. Soooo...I'm not sure what to do. I hate disposing of healthy plants, and I don't want to empty the pots yet because I have some dwarf tulips in there yet to flower (Persian Pearl)
When I empty the containers the hebe, arboreal heather and ivy will be reused in the garden could I pop the heathers in a shady bed where I keep ferns? or would they be better in pots? would they need ericaceous compost? I have always just used them as temporary fillers but if I can keep them going maybe they will flower again this autumn.
Here are the pots when I first planted them up.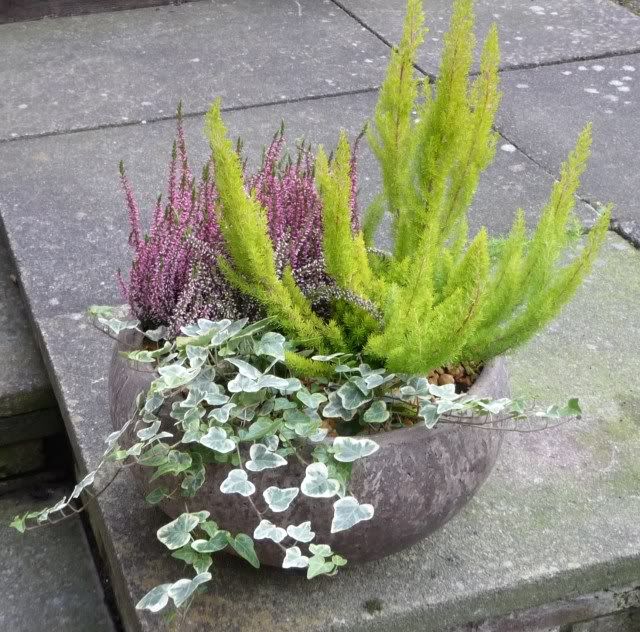 Any advice would be welcome. Thank you